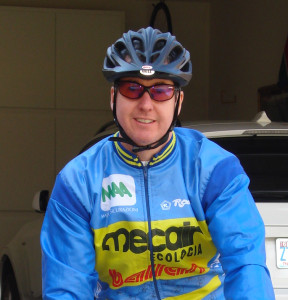 … and now a little about the subject behind the camera, for those who are interested, I share with you the following. Capturing moments as they are presented, photographing the truth in these moments, allowing us to preserve the memories, one moment at a time.
Born and raised in Port Elizabeth, South Africa in the 1960's, just a little after midnight on a Monday morning. – My interest in photography started out as a hobby and was further developed while completing a two year mandatory military service in the South African Army, immediately after finishing school.
Starting out in the infamous sand dunes of the Walvis Bay desert, AKA – 2 SAI, South West Africa for a 9 week basic training and orientation program, after which, I was selected to attend an Elite Infantry School, in Oudtshoorn South Africa.
Once graduating from Infantry School at the end of 1984, I was transferred back to South West Africa, (now known as Namibia), where I spent another year (1985) with the South West African Special Forces, (SWA-Spes) training troops and participating in routine deployments on the South West African and Angolan border, where SWAPO "guerrillas" as they were known, were attempting to infiltrate South West Africa through Angola.
Spending whatever free time I had taking photos, my photography skills soon came to light, and as the only person with some camera equipment, I was commissioned to take ID style photos of the entire battalion. This led to more and more private requests from fellow soldiers & troops paying (the cost of film and development) me to photograph them in their battle gear around the base camp, to send home to family and loved ones.
Upon leaving the military and returning home to Port Elizabeth, my career followed a different path, first working within the transport industry until I was able to purchase a small family owned Transport & Logistics business, which was originally started in 1976.
After about 10 years of rapid growth, and many sleepless nights, I felt it was time to move on. I think they call it "Burn out" so I decided to sell my business and took a few years off. Today this business continues to operate successfully and has become one of the leading road transport and logistics companies in South Africa, now owned by my brother, ironically.
During this time I continued to enjoy my love of photography and from time to time photographed weddings for family and friends and at times, friends of friends. Always that guy with the camera! Other interests included traveling and on the many travels throughout South Africa, Europe, The Far East, America, including Alaska and Canada I enjoyed photographing the Landscapes, Cityscapes, Old & Modern buildings, Wildlife and People etc.
Having the yearn to travel and see more of the world, decided to leave South Africa and immigrate to the USA during 1999. Approximately 7 months after applying for a Visa, I received the approval notice to enter the United States. Finally in March of 2008 received a Green Card / Permanent Residency in the USA.
In May 2013, officially became a US Citizen.
After settling in the Cary, North Carolina area, decided to purchase a well established One Hour Photo Mini Lab and Studio Photography business. In early 2005 changes in the photo business moving from film to digital, it became very clear (very fast) that the furture in film developing and processing was going to become history and decided then to shift focus on the Studio and Photography business.
In October of 2007, moved from a retail location on NW Maynard Road to a beautiful new Boutique Studio in the Coorsdale Office Park at 790 SE Cary Parkway >>> fast forward some 11 years, February 2018 … was approached by my neighbor who was expanding and needed more space and decided to sell the Cary Parkway Studio space. After a brief search acquired a new space located at 5660 Six Forks Road, Suite 204, Raleigh, North Hills area where we still are today.
Over the years competed in more than 30 Marathons and Ultra Marathons including the Two Oceans marathon as well as the Comrades 86 km (56 mile) marathon (in essence two marathons on the same day) as well as a number of organized cycling events. Also enjoyed participating in one of the most famous 60 mile (105km) bicycle races in the world, the Cape Argus cycle tour which I did 5 times. Most recently took part in the Marine Corps Marathon in Washington DC which will most likely be the last marathon. As I'm now officially on the slippery side of my 50's, I find myself more comfortable cycling about 3 or 4 times a week. Typical rides are 20 to 40 miles with the odd 60+ mile ride when the weather permits and all the stars are in-line!   Whilst I prefer gravel trails and greenway riding on a mountain bike I do participate in an occasional group ride on my road bike. Reluctantly, the days of pounding the road on foot are a thing of the past, well at least for now – at my age running qualifies as an extreme sport!
I also enjoy Adventure motorcycling and currently ride a 2014 Triumph Explorer 1200cc. Most Summers I enjoy long weekend adventure rides with a few like minded friends in the North Carolina, Virginia, West Virginia & Tennessee mountains and when possible, 7 – 14 day trips in Europe and Canada.  My absolute favorite rides are in the Italian, German and Swiss Alps! Recently spent time in the Canadian Rockies, Banff and Jasper National Parks as well as Montana and Idaho in the Summer of 2019 which was just spectacular.
Planned a trip to Nova Scotia, Maine and Vermont in 2020 which was cancelled, well … postponed, due to Covid-19.
During the Covid-19 lockdown, managed a few local (low-key) trips in the NC area including renting an RV twice and travelled through Virginia and Western North Carolina as well as a week exploring the Tennessee Valley, Smokey Mountains and the Blue Ridge Parkway (October 2021).
Looking ahead … 2023/2024 it will be time to enjoy the Austrian, German & Italian Alps once again hopefully – with the French Alps and Pyrenees on the "must do rides" which would require more than a few days … so if I disappear for a month or two you'll know where to find me. Another bucket list ride in Norway and Sweden but that may be a few years out.
My inspiration comes from being able, and fortunate, to travel around our wonderful world, creating images, documenting those special and often emotional moments, one moment at a time. Capturing moments in peoples lives that touch the soul, moments that are often never repeated.
After suffering a major stroke in June of 2010 caused by a blood clot lodging itself in my brain, leaving me completely paralyzed on the left side of my body, it was suddenly confirmed to me that our lives can change in a second. Thanks to many special people I was able to make a swift and full recovery (for the most part).  A second chance, a moment in time where you suddenly realize this is the real deal and no one gets out alive, so make each day count!
I learn from those that are better and will try assist those who ask. I take nothing for granted and am grateful for ALL that I have!  I keep things simple, believe in a well balanced life. … and finally – YES, LESS IS MORE!
                 " take vacations … no one is rich enough to buy back their past "
Celebrating 23 years in this business … a labor of love